Psycho went on shooting spree.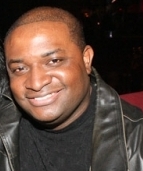 Blog King, Mass Appeal
CHICAGO — Law enforcement officials in Chicago are probing for answers after 32-year-old Jason Nightengale went on a shooting spree for no reason, leaving several dead including himself. The sanguinary ordeal began Saturday afternoon around 1:50 p.m. in a parking lot located on South East End Avenue. That's where Jason smoked a 30-year-old Chinese dude who was sedentary inside his vehicle. The victim, Yiran Fan, was a Ph.D. student at the University of Chicago. Ten minutes later, Jason entered an apartment building where he shot and killed a female security guard who was a single mom of two children.
"He proceeded to walk into the building and I think she told him he had to leave the building and then he shot her," a neighbor told reporters. "So then she began to run and he shot her again."
The bloodthirsty malefactor also shot a 77-year-old woman who remains in critical condition.
Oh, there's more. Around 3:45 p.m., Jason robbed a store on Halsted Street where he murdered a 20-year-old man. An 81-year-old woman was also shot and she remains in critical condition. Then, around 5 p.m., Jason shot a 15-year-old girl in the head as she was riding in the back seat of a car.
The teen survived but remains in critical condition.
Finally, after robbing a CVS store in the vicinity of Asbury and Howard, Jason fled to a nearby IHOP. As police officers closed in to make an arrest, the deranged serial killer took a woman hostage then shot her in the head. A shootout with police quickly ensued and Jason was mercifully extirpated.
The hostage died shortly thereafter.
Chicago Police Chief David Brown didn't elucidate the raison d'être behind the bloodbath. But he commended officers for giving Jason a well-deserved dirt nap. "[Had it not been] for the brave conduct of Evanston police officers confronting this suspect, many more people would've been injured," Brown said.
Jason, needless to say, had a lengthy criminal history. His rap sheet includes gun and drug charges, criminal trespassing, theft, aggravated assault with a deadly weapon, reckless conduct, domestic violence and a partridge in a pear tree.
Jason posted a series of menacing videos prior to spraying bullets.
Did the criminal justice system fail the victims by allowing him to become a free man?
Watch devastating coverage.
Share your thoughts.