Lil Wayne gets Trump pardon.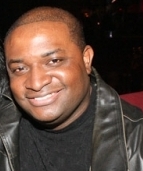 Blog King, Mass Appeal
MIAMI — Looks like Lil Wayne won't serve a decade behind bars after all. That's because President Donald Trump has decided to make the embattled lyricist a notable beneficiary of a presidential pardon before his successor, Joe Biden, officially takes office. Last December, Weezy (né Dwayne Michael Carter) pled guilty in Miami Federal Court to illegally carrying a loaded, gold-plated handgun during a peripatetic commute to Florida on a private plane 12 months prior. Because he's a convicted felon, Weezy was lookin' at a maximum of 10 years in the penitentiary. He dodged a bullet, figuratively speaking.
"Your honor, I plead guilty to the charge," the 38-year-old artist told the judge.
Weezy is an avid backer of President Trump so the push for clemency is hardly a surprise. If you recall, the twosome once posed together for a photo op and Weezy endorsed Trump in the final days preceding the 2020 presidential election. The Commander-in-Chief also lauded the "Lollipop" rapper as a community activist, calling him a "really nice guy." Weezy was the target of vitriol for supporting Trump, with many fans labeling him a "sellout." But kissing ass has its benefits and that includes manumission.
In addition to Weezy, Trump pardoned 142 convicts and many are African American.
Do you still think he's racist?
Share your thoughts.