Hillary Clinton accusing Trump.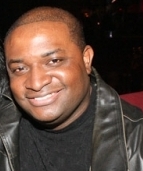 Blog King, Mass Appeal
WASHINGTON — Hillary Clinton believes President Donald Trump worked in cahoots with Vladimir Putin to instigate the deadly insurrection at the United States Capitol. The former Secretary of State confabulated the allegation with House Speaker Nancy Pelosi on her "You and Me Both" podcast. Clinton, who accused Russians of sabotaging the 2016 election, lacks corroboration. But she's spearheading a "9/11-style commission" to probe Trump's connection to Putin and their alleged complicity with the donnybrook.
"I would love to see his phone records to see whether he was talking to Putin the day that the insurgents invaded our Capitol," Clinton, 73, told Pelosi. "We now know that — not just him, but his enablers, his accomplices, his cult members — have the same disregard for democracy."
Pelosi, 80, said she's not sure "what Putin has on [Trump] politically, financially or personally, but what happened [at the Capitol] was a gift to Putin, because Putin wants to undermine democracy in our country and throughout the world." Pelosi then added, "all roads lead to Putin" knowing about the attack.
Do you think Trump conspired with Putin?
If proven true, what's a suitable punishment?
Listen to Clinton's podcast.
Share your thoughts.