Biden officially president #46.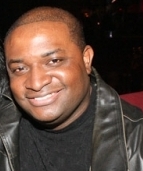 Blog King, Mass Appeal
WASHINGTON — It's official. Donald Trump is out. Joe Biden is in. The 78-year-old Democrat was inaugurated as the 46th President of the United States on Wednesday and the ceremony transpired on the West Front of the United States Capitol, the same rostrum that was raided by pro-Trump insurrectionists 14 days ago. Biden removed his mask, raised his right hand in the air then placed his left palm on a family bible as Supreme Court Chief Justice John Roberts conducted the swear-in ritual.
Vice President Kamala Harris, 56, was sworn in by Supreme Court Associate Justice Sonia Sotomayor — becoming the first black woman to hold the position. Biden and Harris took their oaths in front of a star-studded audience that included quondam President Barack Obama, whilom First Lady Michelle Obama, Lady Gaga (who performed the "Star-Spangled Banner"), Jennifer Lopez (who performed a mélange of flag-waving hits that included "This Land is Your Land"), poet Amanda Gorman (who captured the moment with "The Hill We Climb"), former Commander-in-Chief Bill Clinton, John Legend and Garth Brooks.
Rev. Dr. Silvester Beaman delivered the benediction.
There were also 25,000 National Guard Troops on hand who, according to Chief Daniel Hokanson, were "trained and ready for anything" including insurgents. Trump, the first to get impeached twice, snubbed the event — becoming the only president since Richard Nixon to miss his successor's inauguration.
Trump did, however, wish his rival the best of luck during his final remarks. "I will tell you the future of this country has never been better," he said. "I wish the new administration great luck and great success. I think they'll have great success. They have the foundation to do something really spectacular."
Are you ready for Biden and Harris?
Will you miss Trump?
Watch the inauguration.
Share your thoughts.