Tiger King slams President Trump.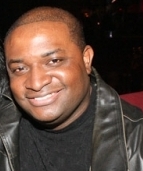 Blog King, Mass Appeal
FORTH WORTH — Prior to making his final egress from the White House, quondam President Donald Trump granted clemency to 143 convicts. But "Tiger King" star Joe Exotic wasn't one of 'em and he believes the snub has everything to do with his sexual orientation. Joe, who's homosexual, received 22 years in the penitentiary after he paid a hitman $3,000 to kill animal-rights activist Carole Baskin. The disgraced zookeeper sent Trump a handwritten missive in September beseeching a presidential pardon.
"If I have ever looked up to anyone it would be you," Joe, 57, wrote. "Not because I need you to save my life but because you stand for what you believe [sic] no matter what anyone thinks."
Call him hubristic. But Joe was so confident in his chances of securing leniency, he had his retinue show up outside the prison in a stretch limo to pick him up. How embarrassing? Once he got word that clemency wasn't in the works, a belligerent Joe accused Trump of being a homophobic asshole.
"I was too innocent and too GAY to deserve a Pardon from Trump," he vented in a Twitter rant. "Boy were we all stupid to believe he actually stood for Equal Justice? His corrupt friends all come first."
Carole said Joe's disrespectful comments are, "Just further evidence that he has no remorse for all the harm he's caused to exotic cats and the people in his life."
African American rappers Lil Wayne and Kodak Black received pardons.
Joe, on the other hand, was rebuffed without elucidation.
Did his appetite for phallus play a factor?
Share your thoughts.