Trey Songz hits security officer.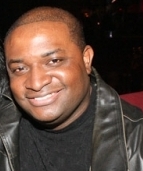 Blog King, Mass Appeal
KANSAS CITY — Law enforcement officials in the American Heartland are catching hell after R&B singer Trey Songz got into a physical altercation with police officers because he refused to don a mask during Sunday's AFC Championship Game between the Kansas City Chiefs and Buffalo Bills. The donnybrook transpired inside Arrowhead Stadium. It was also captured on video. Cell phone footage shows a recalcitrant Trey thwack an officer before putting him in a headlock after he was accosted for eschewing coronavirus protocol.
Scaredy-cat fans snitched to security, saying Trey and his retinue weren't covering their faces. More cops eventually showed up and the "Bottoms Up" songster was placed in handcuffs. Witnesses said the arresting officer was antagonistic towards Trey who simply retaliated in self-defense. The 36-year-old vocalist was booked and charged with assaulting a police officer, trespassing and resisting arrest.
"During last night's AFC Championship game, fans complained that a man was not following Arrowhead fans' code of conduct," the police department said in a statement. "The man was not receptive and refused to comply with Arrowhead security. Security then asked him to leave. He refused to leave. At that point they requested law enforcement assistance in ejecting him from the stadium. Officers advised the man that if he did not leave, he would be arrested for trespassing. He still refused to comply, at which point officers told him he was under arrest. The man then punched a police officer and put him in a headlock. Other officers then came to the scene and were able to get the man into custody without further incident."
Was Trey treated unfairly?
Are masks becoming a nuisance?
Watch the fight from different camera angles.
Share your thoughts.