Amanda Gorman honorary captain.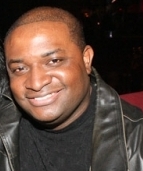 Blog King, Mass Appeal
LOS ANGELES — Amanda Gorman recited a kick-ass poem at President Joe Biden's inauguration. Now she plans to do the same at Super Bowl LV. The 22-year-old poet, who captivated America with "The Hill We Climb," has been selected as an honorary captain for the February 7th interleague matchup featuring our Super Bowl champion Kansas City Chiefs versus the Tampa Bay Buccaneers. Amanda will participate in the coin toss and she'll expatiate one of her lyrical oeuvres to honor town heroes Trimaine Davis (a teacher), Suzie Dorner (a nurse) and James Martin (a Marine Corps veteran).
All three busted their asses to help others cope with the coronavirus pandemic.
"The recitation of the poem will air nationally on CBS and be featured in-stadium,​" said an NFL official.
In case you didn't know, Trimaine proffered technological succor to penurious individuals who aren't computer savvy. Suzie, who lost her grandparents to COVID-19, worked overtime in her understaffed hospital to nurse debilitated patients. And James did his part to aid disabled veterans.
Like Amanda, they'll be acknowledged as honorary captains.
"We are honored to recognize these three individuals who represent the best in all of us," said NFL Commissioner Roger Goodell. "During this incredibly challenging time in our lives, Trimaine, Suzie and James have exemplified the essence of leadership, each in their own way."
Do you agree with the NFL's decision to give Amanda a global platform?
Are league officials placing too much emphasis on social injustice?
Share your thoughts.