Elliot & Emma calling it quits.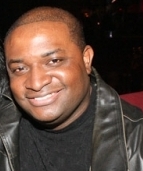 Blog King, Mass Appeal
NEW YORK — A few weeks ago, Ellen Page came out the closet as transgender — changing her…, um, his appellation to Elliot in the process. Now he's divorcing his husband… er, wife — Emma Portner — after three years of holy matrimony. Whew, did you get all of that? The "Juno" star filed dissolution documents in Manhattan Supreme Court on Tuesday citing irreconcilable differences. Their cessation appears to be an amicable split. "After much thought and careful consideration, we have made the difficult decision to divorce following our separation last summer," the carpet munchers proclaimed in a statement.
"We have the utmost respect for each other and remain close friends."
Elliot and Emma got hitched in January 2018. The former announced their surprise nuptials on Instagram. "Can't believe I get to call this extraordinary woman my wife," Elliot wrote at the time. Emma, 26, is a Canadian choreographer who teaches at New York's Broadway Dance Center.
Elliot's transgender bombshell came on the heels of America's "Transgender Day of Remembrance," which was celebrated November 20th. The 33-year-old tranny vowed to do everything he can to concoct a more solicitous, egalitarian society. "Hi friends, I want to share with you that I am trans, my pronouns are he/they and my name is Elliot," he wrote on Instagram. "I feel lucky to be writing this. To be here. To have arrived at this place in my life."
Did Elliot's decision to become transgender affect his marriage?
Share your thoughts.