White cop zaps black student.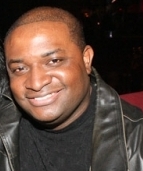 Blog King, Mass Appeal
EUSTIS, Florida — Law enforcement officials in Central Florida are catching hell after a White resource officer used his taser on a Black female student in the school cafeteria. The disturbing ordeal transpired in front of dozens of pupils at Eustis High School. It was also captured on video. Cell phone footage shows Deputy Billy Brown tackling the brawny chick to the floor after she thwacked him in the countenance multiple times with her fists. The recalcitrant damsel wrestled the officer then rose to her feet to walk away.
Brown warned her to stop, yelling, "Hey, come here!"
Seconds later, he zapped the 15-year-old with 50,000 volts — causing her to collapse.
Sergeant Fred Jones with the Lake County Sheriff's Office defended Brown.
"This deputy was struck over 18 times total between being on the floor and when he was standing up," Jones explained. "He used the least amount of force necessary to quell that incident." 
In a separate scholastic debacle to come out of Florida, Ethan Fournier — a White resource officer at Liberty High School in Osceola County — was caught on video body-slamming 16-year-old Natalie Jackson — a Black female student. The teen hit her head on the concrete so hard, she was sprawled out unconscious for several minutes. Fournier was put on paid administrative leave pending an investigation.
State Representative Carlos Guillermo Smith is calling for litigation. "I guess I was just shocked and also saddened that this is becoming such commonplace in our public schools that we're seeing use of force by school resource officers — especially against students of color," Smith bemoaned.
Civil rights attorney Ben Crump, who's representing Natalie, echoed a similar sentiment.
"The BRUTALITY of an @OsceolaSheriff deputy body-slamming a student at Liberty HS in Kissimmee FL, hit [her head] so hard on concrete she likely lost consciousness!"  Crump tweeted. "This was NOT a 'minimal amount of force necessary' as dictated by the Dept's use of force policy! We must demand justice!"
Damn.
What's going on in Florida?
Watch graphic footage of both incidents.
Share your thoughts.