Orianne Cevey is exacting reprisal.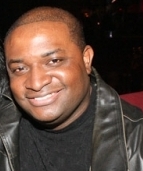 Blog King, Mass Appeal
MIAMI — "It's a thin line between love and hate." Phil Collins threw ex-wife Orianne Bates and her penurious husband out in the street. Now she's exacting reprisal by selling off his musical accolades for dirt cheap. Orianne, 46, has put Phil's gold LPs and awards up for auction after the "In the Air Tonight" singer evicted her from his Miami Beach mansion. And get this: each item has an opening bid price of $100. Lord have mercy. Orianne's rep said the giveaway has nothing to do with acrimony. She's merely downsizing as a byproduct of moving into a more diminutive residence.
If you recall, Phil gave Orianne the boot back in October after he found out she secretly married another dude (Thomas Bates) in Las Vegas. Orianne then sued the 69-year-old singer, claiming he promised her a 50/50 split of the residence. She also told the judge Phil's hygiene derailed any chance of reconciliation. Orianne said Phil was impotent under the sheets and his breath reeked of gingivitis.
His mere presence made her vomit.
Phil, however, denied Orianne's accusations. He filed litigation paperwork claiming she's a goddamn lie. It's his contention Orianne fabricated the allegations "to extort money" and expropriate his property despite the fact they have two sons together, 15-year-old Matthew and 19-year-old Nicholas.
Phil's lawyer, in court docs, asked, "What does this have to do with the case? Is the court going to hear evidence about the parties' sex life or examine Phil Collins' dental records, or get photographs of his wardrobe to decide if he verbally promised Mrs. Bates 50% of his Miami Beach mansion? Of course not."
Phil, who's been married three times, paid Orianne $46.68 million in their 2008 divorce.
But apparently it wasn't enough.
Now she's selling his sh*t for pennies on the dollar.
Share your thoughts.