The Obamas laud Tyson's humanity.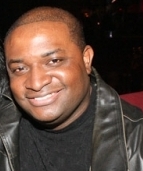 Blog King, Mass Appeal
HARLEM — Quondam President Barack Obama and whilom First Lady Michelle Obama paid tribute to departed thespian Cicely Tyson who passed away on Thursday at the youthful age of 96. The presidential lovebirds shared photos on Instagram along with a panegyric that highlights Cicely's pioneering métier. "At a time when parts for actors who looked like her weren't easy to come by, she refused to take on roles that reduced Black women to their gender or their race," wrote Barack who awarded Cicely with the Presidential Medal of Freedom in 2016. "But she took pride in knowing that whenever her face was on camera, she would be playing a character who was a human being."
Michelle, in a separate Instagram post, lauded Cicely's humanity. "Just by walking into a room, she had this way of elevating everyone around her," Michelle recalled. "She was the personification of beauty, grace, wisdom, and strength, carrying forward a flame that, not only guided her for 96 pathbreaking years, but lit the way for so many of us."
"I'll miss her dearly," Michelle continued. "But I smile knowing how many people she inspired, just like me, to walk a little taller, speak a little more freely, and live a little bit more like God intended."
Cicely's television credits include "The Autobiography of Miss Jane Pittman," "The Marva Collins Story," "Mama Flora's Family" and "Roots." She won three Emmy Awards. She was inducted into the American Theater Hall of Fame in 2018 and into the Television Hall of Fame last year.
Cicely's memoir, "Just As I Am," was recently released.
Share your thoughts.