Little Women ATL involved in brawl.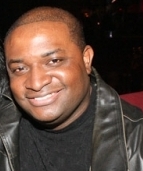 Blog King, Mass Appeal
ATLANTA — Roughly a month before the coronavirus pandemic reared its ugly head, a big melee broke out between cast members of "Little Women: Atlanta" which resulted in a trip to the emergency room for lead manikin Ms. Juicy. The donnybrook transpired last February inside Nouveau Bar & Grille. It was also captured on video. Lifetime footage shows diminutive twins Amanda and Andrea experiencing contretemps with arch-enemy Abira. As the quarrel intensified, Ms. Juicy stepped in to conciliate. But, it was to no avail. One of the twins expectorated in Abira's countenance and she retaliated by spitting back.
Seconds later, the miniature rivals hurled cocktail glasses at each other and Ms. Juicy got clocked in the forehead — causing a large laceration and bleeding galore. Monie succored the 49-year-old reality TV star as the fracas continued. "It's two of y'all and only one of me," Abira yelled as security held her back.
"What's up ho?"
One of the twins became so incensed, she had to be physically removed from the property. "That's why you got three baby daddies, b*tch!" she told Abira as the bouncer carried her towards the exit. Ms. Juicy was transported to the hospital where she received a CAT scan coupled with a row of stitches.
Ms. Minnie (né Ashley Ross) died in a hit-and-run accident 2 months later.
Season 6 of "Little Women: Atlanta" premiered Friday night on Lifetime.
Watch disturbing footage of the brawl.
Share your thoughts.