Chris Tucker was grossly underpaid.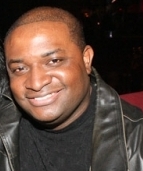 Blog King, Mass Appeal
LOS ANGELES — Ice Cube's "Friday" is a 90s classic. But if you think everybody cashed in, you're sadly mistaken. During a recent appearance on "Club Shay Shay," comedian Chris Tucker raised eyebrows when he told host Shannon Sharpe he was remunerated $10,000 for his weed-puffin' role as Smokey. That's it. A measly 10K. "It's one of those things –it was just a small movie," Chris recounted. "We filmed it in 20 days. I got about $10,000 for it or whatever, I didn't care. I wanted the opportunity." Directed by F. Gary Gray, "Friday" had a diminutive budget of $3.5 million. But it reeled in $27.5 million at the box office.
With a sizable profit of $24 mil, you would think Chris deserved a bump in pay. But that's obviously not the case. "It was that small of a movie, but that was the beauty of it," Chris explained. "It allowed me to get into character. It wasn't no big distractions like big movie sets."
"You got light people and sound people and everybody wanna be a star," Chris continued. "But that movie was just a camera and me and Cube on the porch. Magic came out of it, thank God."
By "magic," Chris is referring to the number of cinematic doors that were subsequently opened for him. Shortly after bringing Smokey's dramatis personae to life, the 49-year-old humorist went on to star in "Money Talks" with Charlie Sheen and "Rush Hour" alongside martial arts legend Jackie Chan.
Should Ice Cube come out the pocket and give cast members their fair share?
Was Chris vastly underpaid?
Watch the podcast.
Share your thoughts.