Wendy Williams overcame abuse.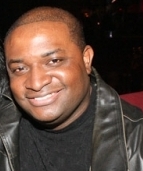 Blog King, Mass Appeal
NEW YORK — "How you doin?" Here's everything you need to know about Lifetime's "Wendy Williams: The Movie" that aired Saturday night: For starters, Wendy's biopic is as brutally forthright as she is. The "Hot Topics" queen was corpulent as a child. She suffered numerous miscarriages.  And she snorted lines of cocaine for breakfast, lunch and dinner. "This has been a year from hell," Wendy said to open the documentary while strapped to her lymphedema compression machine. "[But] in a good way."
Speaking of hell, Wendy's relationships were nothing short of catastrophic. First, she was date raped by R&B singer Sherrick — someone she called a "one-hit wonder." Sherrick tore that p*ssy up. He must've thought "no" meant "yes." Then she opened her legs for rap artist Eric B. (né Eric Barrier) who proceeded to squander her funds and sabotage her credit.
Lastly, Wendy married Kevin Hunter — a womanizing asshole who would go on to become her manager and collaborator. To exacerbate matters, she gave the serial cheater a neonate after suffering several toilet abortions along the way. Kevin Jr. was born in 2000. After she caught her hubby cheating, Wendy got a tummy tuck coupled with more liposuction. She was trying to impress that n*gga.
But her sexy bod wasn't enough to save the marriage.
A libidinous Kevin continued to stick his phallus into foreign nooky.
"I was an emotionally abused woman," Wendy recounted.
"I was taken advantage of horrifically."
Fortunately, Kevin never put his hands on Wendy. But he abused her verbally — sometimes in front of co-workers. "He's not a woman beater," Wendy explained. "He's just a weird man with a lot of issues."
While dressed as the Statue of Liberty on Halloween in 2017, a parlous admixture of hypertension and narcotics caused Wendy to collapse on TV. After undergoing a lengthy stint in rehab, Wendy finally woke up and fired Kevin. But, by then, he had already impregnated his paramour — Sharina Hudson.
Kevin bought Sharina a house too, prompting a pissed-off Wendy to vandalize the property by spray-painting "Kevin + Wendy 4 Ever!" on the garage door. The scuttlebutt star also glued their mailbox shut. Moments later, Wendy served Kevin dissolution documents and the marriage was over.
After the divorce went final, Wendy sold their New Jersey residence and moved into her "bachelorette pad" in New York to start life anew. She's been happy ever since. "I love my building," she gloated in reference to the Financial District apartment. "It makes me feel worthy."
Wendy's documentary is 2 hours long.
Her character is portrayed by Ciera Payton.
Blog King's Rating: 4 out of 5 popcorn bags