Mark Walton is arrested, jailed.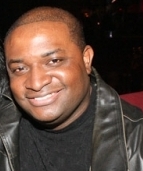 Blog King, Mass Appeal
MIAMI — NFL running back Mark Walton was thrown in the slammer again, except this time over a damn pizza. Close to midnight on January 31st, the 23-year-old free agent experienced contretemps with a Pizza Hut worker over the phone then showed up at the Miami eatery to kick some ass. An eyewitness said Mark "started banging on the windows, trying to pull on the door to gain entry to the business to confront one of the employees." Mark's cousin tried to conciliate but got his ass kicked instead.
Yep, Mark pummeled his own kinfolk.
The embattled halfback was arrested and charged with trespassing and disorderly conduct.
Mark told investigators the worker screwed up his order then copped an attitude.
That's why he wanted to f*ck him up.
If you recall, Mark was released by the Miami Dolphins last season after he beat the sh*t out of his pregnant girlfriend. The truculent malefactor was selected (112th overall) by the Cincinnati Bengals in the fourth round of the 2014 NFL Draft. But they fired his black ass because he couldn't stay out of jail.
Mark sat out the entire 2020 season so his métier is clearly in jeopardy.
Does he deserve another chance?
Is CTE responsible for his deportment?
Share your thoughts.