Cast remembers Dustin Diamond.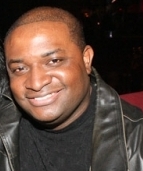 Blog King, Mass Appeal
LOS ANGELES — "It's alright 'coz I'm saved by the bell!" Mark-Paul Gosselaar — who played blonde hair, blue-eyed Zack Morris in the 90s NBC sitcom "Saved by the Bell" — said he and his castmates felt like sh*t after hearing about the cancerous demise of co-star Dustin Diamond. The "Screech" actor passed away on Monday at the premature age of 44. "Well, it's always tough when someone passes away," Mark-Paul bemoaned during Tuesday's episode of The Tamron Hall Show.
"I think it's even more so when the individual is someone you know and the age of Dustin. It was only a few weeks ago that we heard about his diagnosis and for it to happen so quickly is shocking."
Dustin, if you recall, was ostracized after he released his tell-all bombshell in 2009 titled "Behind the Bell." In the book, Dustin lambasted his co-stars without leniency — claiming they f*cked each other on set and used drugs during filming sessions. Dustin later said a ghostwriter was culpable for the publication.
But his elucidation fell upon deaf ears.
The cast wanted nothin' to do with his snitchin' ass.
Dustin wasn't included in the reboot that premiered on Peacock in November.
Lark Voorhies got the cold shoulder too.
Watch the interview.
Share your thoughts.