Obama talks being 'Black' in America.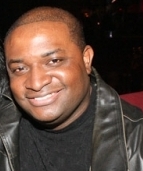 Blog King, Mass Appeal
WASHINGTON — In an effort to support African American businesses during "Black History Month," quondam President Barack Obama effectuated an impromptu appearance at a virtual book club on Tuesday held by MahoganyBooks and The Very Smart Brothas Book Club. Both groups are in the Washington D.C. area. Book club members were originally told they would conclave with someone from Obama's Administration to discuss his new memoir "A Promised Land."
That's why they damn near pissed their pants when President No. 44 crashed the party.
"I wanted to come on here because I thought, well, let's see if we can find a way to support our outstanding African American independent bookstores," Obama said after surprising the attendees. "I also just wanted to see who the brothers were who named themselves 'The Very Smart Brothas Book Club.'"
Obama also confabulated the intricacies that come with being Black in America.
"What happens, you know, when you see a George Floyd or an Eric Garner. That's terrible. That should make you angry," he vented. "You can't just kind of say, 'Well, it'll take time.' You have to feel pressed now, and angry now or sad now. Trying to keep those two things in mind at the same time I think is the biggest trick to not just being president, but just being a functioning Black person in America."
Do you agree with Obama?
Is it time to get angry?
To learn more about the book club, visit Mahoganybooks.com.
Watch the Zoom conference.
Share your thoughts.