Britt Reid caused automobile crash.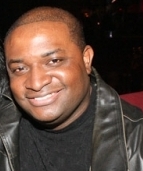 Blog King, Mass Appeal
KANSAS CITY — Law enforcement officials in the American Heartland are investigating after Kansas City Chiefs linebackers coach Britt Reid instigated a brutal 3-vehicle crash Thursday night that left a 5-year-old girl hospitalized with brain damage. The accident transpired around 9 p.m. near Arrowhead Stadium. Britt, son of Chiefs head coach Andy Reid, told police he guzzled liquor and Adderall (a prescription medication) prior to getting behind the steering wheel. Not to mention his eyes were bloodshot and his malodor reeked of booze. Britt, 35, failed his field sobriety tests — prompting investigators to take four vials of blood to examine his blood alcohol concentration (BAC).
Police said Britt's pickup truck slammed into a pair of cars that were pulled over on the side of an entrance ramp to I-435. A Chevy Impala ran out of gas. 5-year-old Ariel Young is comatose after sustaining life-threatening injuries. Her 4-year-old cousin was in the same car but suffered minor bumps and bruises. Britt underwent surgery but came away basically unscathed.
The Chiefs released the following statement: "The organization has been made aware of a multi-vehicle accident involving Outside Linebackers Coach, Britt Reid. We are in the process of gathering information, and we will have no further comment at this time. Our thoughts and prayers are with everyone involved."
Sadly, running afoul of the law is nothin' new to the Reid family.
If you recall, Britt was jailed in 2007 after he pointed a gun at a man during a road rage incident. He also crashed his truck in a parking lot while driving under the influence. Britt's big brother, Garrett, served roughly 2 years in the slammer plus probation for causing an auto crash in 2007 while high on narcotics.
Garrett died from a heroin overdose in 2012 as a member of Andy's coaching staff in Philadelphia.
Rumor has it he committed suicide.
Anyway, does Britt deserve a lengthy stay behind bars?
Is it time to proscribe nepotism in the NFL?
Share your thoughts.