Florida burglar 'flatters' judge.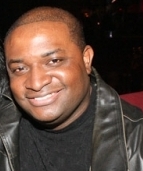 Blog King, Mass Appeal
MIAMI — Florida burglar Demetrius Lewis, aka "Courtroom Romeo," set the Internet ablaze on Thursday after he flirted with the judge during his bail hearing. Due to COVID-19, his mack daddy attempt transpired remotely inside Judge Tabitha Blackmon's Fort Lauderdale courtroom. The virtual hearing went viral. A handcuffed Demetrius kicked things off by spittin' game to the prepossessing magistrate, telling her, "Judge you are so gorgeous. I just had to tell you. I love you, I love you."
Judge Blackmon cracked a sexy smile, then politely shot him down.
"Flattery will get you everywhere," she replied.
"But maybe not here."
Can't blame Demetrius for trying to butter up the judge. After all, she's hotter than fish grease and she gets a "3" on my finger scale. That means I'll cut off three of my fingers if God lets me f*ck her. Demetrius is also facing charges of attempted burglary and ecstasy possession.
That n*gga was almost charged with contempt when he blurted out "Whaaat??!!" Lil Jon-style while the prosecutor addressed the court. Give Demetrius credit. The larcenous malefactor was funny as hell.
But I'm sure his lawyer wasn't amused.
Demetrius was granted manumission in 2019 after serving a four-year prison stint for aggravated battery with a deadly weapon. There were three children in the residence he recently burglarized.
Watch the crazy video.
Share your thoughts.