TikToker applied 'Gorilla Glue' instead of hairspray, now she's stuck with hairstyle
TikToker regrets Gorilla Adhesive.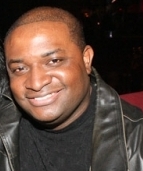 Blog King, Mass Appeal
CHALMETTE, La. — One day Tessica Brown ran out of hairspray and, instead of utilizing common sense and purchasing more, the imbecilic damsel applied Gorilla Spray Adhesive as a substitute. Now she's stuck with the same coiffure permanently. "My hair has been like this for about a month now [but] it's not by choice," Tessica bemoaned as a warning to her TikTok followers. "When I do my hair, I like to finish it off with some Got2b Glued Spray, you know, just to keep it in place. Well, I didn't have anymore Got2b Glued Spray so I used this: Gorilla Glue spray. Bad, bad, bad idea!"
"My hair, it don't move. You hear what I'm telling you?" Tessica continued. "I've washed my hair fifteen times and it don't move… So I'm gonna tell y'all like this: If you ever, ever run out of Got2b Glued Spray, don't ever, ever use [Gorilla Spray Adhesive] unless you want your hair to be like that forever."
In case you didn't know, Got2b Glued Spray is a water-resistant hair styling gel that's good for securing wig and frontal units. Conversely, Gorilla Spray Adhesive is a heavy-duty sealant that forms a clear, permanent bond. It's typically used on wood, metal, ceramic, glass and other industrial materials.
Tessica (aka Gorilla Glue Girl) is a 40-year-old single mom of 5 kids who resides in Chalmette, Louisiana.
She's in the process of suing Gorilla Glue, Inc.
Do you feel sorry for her?
Does she have a strong case?
Watch the crazy video.
Share your thoughts.