Patrick Mahomes receives support.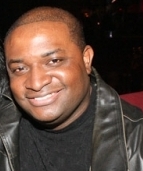 Blog King, Mass Appeal
KANSAS CITY — Patrick Mahomes' mother, Randi Mahomes, and his gravid fiancée — Brittany Matthews — excoriated media coverage of Super Bowl LV and they were equally pissed at the referees for calling a bunch of bullsh*t on the Kansas City Chiefs. The two most prominent women in Patrick's life vented their exasperation during Sunday's championship game via Twitter. The Tampa Bay Buccaneers pummeled the Chiefs by the lopsided score of 31-9.
"Cool ESPN, love the support of a major sports platform for one of the best players in the league… 🌽🌽 🌽 🌽 🌽 yyyy," Brittany wrote after the network disseminated several photos of Patrick looking discombobulated and flustered. "Y'all are [trash] for this too, but he looks damn good to me."
Randi echoed a homogeneous sentiment.
"Love our chiefs!! Heartbroken to see how @espn @SportsCenter tried making fun of my son," she tweeted. "But i know his heart and love for his team and chiefs nation! Thank you chiefs fans… don't forget these are someone's sons tv. #godisgreaterthanmyhighsandmylows."
Randi and Brittany also lambasted referee Carl Jeffers and his officiating crew for giving preferential treatment to the Buccaneers. The normally prolific Chiefs had more penalties (8) than points (6) at halftime. "If y'all call one more weak ass flag," Brittany wrote. "That was bullsh*t!"
A frustrated Randi tagged Tom Brady's supermodel wife — Gisele Bundchen — and accused them of putting the officials on their payroll. "If you have to have the ref on your team is that really winning!!! @giseleofficial lol," she wrote, adding a string of chortling and tongue-out emojis.
Travis Kelce's black girlfriend, Kayla Nicole, also tweeted her two cents.
"YALL FORGET WTH A HOLDING CALL IS!?!!!!!!! @NFL," she wrote.
"If yall wanted to see the Chiefs vs the refs just say that."
Following the gut-wrenching defeat, Brittany let Patrick know she's "forever proud" of his billion dollar ass. "Not how we wanted it to end, but 15 played his heart out and I'm always and forever proud of him in everything he does!" she tweeted. "Now let's have a baby."
Do you agree with Randi and Brittany?
Did referees determine the outcome?
Was the game rigged?
Share your thoughts.