Dazharia Shaffer commits suicide.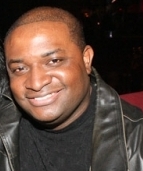 Blog King, Mass Appeal
BATON ROUGE — Law enforcement officials in Baton Rouge are investigating after TikTok star Dazhariaa Quint Noyes committed suicide because she thought she was ugly. The prepossessing 18-year-old, better known as "Dee," was browbeaten by Internet trolls prior to hanging herself on February 8th. She even shared an au revoir video with her 1.4 million TikTok followers. While lip-syncing Keri Hilson's "Pretty Girl Rock," Dee experienced contretemps with cyber-bullies who called her "ugly." They also told her she was only pretty because of cosmetics.
A melancholic Dee eventually concurred with their assessment then warned this would be her "last post." She killed herself shortly thereafter. Dee's father, Raheem Alla (né Rodney Andry), confirmed her quietus with a TikTok conception of his own. Turns out, his baby girl suffered from mental illness.
"I just want to thank everyone for their love and support of my daughter," Raheem wrote next to a slideshow of Dee's photos. "Unfortunately, she is no longer with us and has gone to a better place." Shane Evans with the East Baton Rouge Parish Coroner's Office reported Dee's demise was a suicide.
Is it time to place tighter restrictions on social media?
Are Dee's parents partly culpable for her death?
Is there a correlation between suicide and satanism?
Watch Dee's farewell video.
Share your thoughts.