Rush Limbaugh deceased at 70.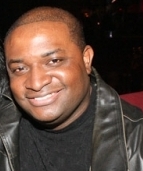 Blog King, Mass Appeal
PALM BEACH — Rush Limbaugh, the self-proclaimed "Doctor of Democracy," has migrated to that big radio station in the sky. The conservative host of "The Rush Limbaugh Show" died Wednesday morning after a lengthy battle with lung cancer. He was 70. Rush's wife, Kathryn, broke the news on his radio show. "I, like you, very much wish Rush was behind this golden microphone now, welcoming you to another exceptional 3 hours of broadcasting," she announced live on 95.5 WSB's airwaves.
"It is with profound sadness I must share with you directly that our beloved Rush, my wonderful husband, passed away this morning due to complications from lung cancer."
Rush, whose radio métier began in the '70s, was one of the most polarizing figures in America. His views on race, ethnicity, homosexuality and feminism were often met with opprobrium. If you recall… four days before President Barack Obama's inauguration, Rush told his listeners: "I hope he fails."
The political commentator also called Donovan McNabb overrated due to the media being "very desirous that a black quarterback do well." During his 2020 State of the Union Address, President Donald Trump awarded Rush the Presidential Medal of Freedom for his accomplishments in broadcasting.
The corpulent pundit has been married a few times but he has no children.
Will you miss Rush?
Do you agree or disagree with his school of thought?
Listen to Kathryn announce Rush's death.
Share your thoughts.