Naomi Osaka has Serena's number.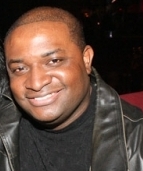 Blog King, Mass Appeal
MELBOURNE — Close, but no cigar. Just moments after getting her ass kicked by Naomi Osaka in the Australian Open semifinals, Serena Williams choked back tears then abruptly concluded her press conference — raising speculation her métier has finally reached cessation. Serena, who was seeking a record-tying 24th Grand Slam singles title, took it on the chin Thursday morning — losing to Naomi 6-3, 6-4 in straight sets. As she exited the court, Serena placed her hand on her embonpoint to show appreciation for the social distancing crowd of 7,000 (half of capacity thanks to coronavirus).
When asked if the gesture insinuates her eagerness to retire, the 39-year-old tennis legend replied: "I don't know. If I ever say farewell, I wouldn't tell anyone." If Serena does decide to call it quits, hell, who can't blame her?  After all, this ain't the first time Noami beat her ass in a major tournament.
If you recall, the 23-year-old wunderkind spanked Serena in the controversial 2018 US Open final. Not to mention Naomi is 16 years younger, she's practically immortal, and she's won a ridiculous 20 straight matches. Yikes! No wonder Serena fought back tears. Naomi won't let her achieve G.O.A.T. status.
"I don't know," Serena bemoaned when asked to elucidate the excessive quantity of unforced errors she effectuated during her match with Naomi. The inquiry must've struck a nerve because Serena suddenly jumped out of her chair and said, "I'm done"… before sauntering off.
A damn shame.
Serena's presser lasted 3 minutes.
Naomi's presser lasted 23 minutes.
Has Father Time caught up with Serena?
Does she have anything left in the tank?
Watch highlights and interviews.
Share your thoughts.