Demi Lovato so lucky to be alive.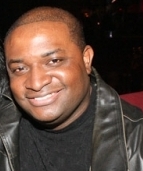 Blog King, Mass Appeal
LOS ANGELES — Demi Lovato released the trailer for her YouTube documentary on Wednesday titled "Demi Lovato: Dancing with the Devil" and to say she's been to hell and back would be a vast understatement. Directed by Michael D. Ratner, the four-part docuseries — which premieres March 23rd — chronicles Demi's struggles with drug addiction and mental illness. If you recall, the 28-year-old songstress damn near died from a heroin overdose in 2018. Turns out, the quondam junkie suffered a heart attack and multiple strokes as a result. Demi's dope dealer, Brandon Johnson, wasn't arrested or even investigated.
Ain't that a bitch?
Demi's overdose was so pernicious, medical professionals told her she only had a few minutes to live. The "Confident" singer is lucky to be alive. "My doctors said that I had five to ten more minutes," she recounted in the documentary. Demi also spoke with media members on Wednesday as part of the Television Critics Association press tour, telling them she's still dealing with long-term effects.
"I was left with brain damage, and I still deal with the effects of that today," Demi said. "I don't drive a car because there are blind spots in my vision. I also, for a long time, had a really hard time reading. I feel like they kind of are still there to remind me of what could happen if I ever get into a dark place again."
Again, "Demi Lovato: Dancing with the Devil" premieres March 23rd on YouTube.
Watch the 2-minute trailer.
Share your thoughts.