Senator Cruz catching hell.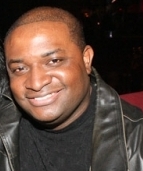 Blog King, Mass Appeal
CANCUN — Republican Senator Ted Cruz is under fire after he and his family jetted off to sunny Cancun to escape the power outage that's ravaged the state of Texas. In case you've been asleep the past few days, a winter storm unlike any in Texas history left millions of people in the Lone Star State without sustenance and utilities. "[The store] was out of meat, eggs and almost milk before I left," Cristal Porter, an Austin resident, said about her local Target which she patronized on Monday. "Lines were wrapped around the store when we arrived. … Shelves were almost fully cleared for potatoes, meat, eggs and some dairy."
Due to hypothermia, many residents burned furniture to stay warm.
Others were spotted drinking out of swimming pools.
While ravenous Texans were relegated to shivering in the dark, Ted took his wife and kids to the Ritz-Carlton Cancun where they obtained shelter at an exorbitant rate of $309 per night. Ted's wife, Heidi, even texted a couple of neighbors, asking them if they "want to leave for the week?"
Ain't that a bitch?
Speaking of bitch… Ted and Heidi left their small poodle Snowflake at home in gelid conditions.
To add insult to injury, a video surfaced on Friday that shows Heidi soaking up the Mexican sun while wearing a red bikini. She also bragged about leaving the "freezing" weather. Ted, who received backlash from constituents and colleagues, must've felt guilty because the vacation was truncated by two days.
"It was obviously a mistake," he explained to reporters.
"In hindsight, I wouldn't have done it."
Ted, who used police resources to get to the airport, claims he was dropping his daughters off in Cancun.
But nobody believes him and voters are pissed.
Share your thoughts.