FBI agents, NYPD under microscope.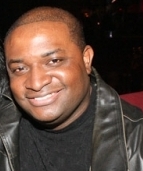 Blog King, Mass Appeal
NEW YORK — Here's something to ruminate during Black History Month: Malcolm X's family released a missive at a news conference on Saturday that alleges the FBI and New York Police Department masterminded his assassination in 1965. Malcolm was fatally shot in front of his wife and kids while delivering an oration at New York's Audubon Ballroom. Three Nation of Islam members — Mujahid Abdul Halim (aka Talmadge Hayer and Thomas Hagan), Muhammad Abdul Aziz (aka Norman 3X Butler) and Khalil Islam (aka Thomas 15X Johnson) — were convicted and thrown in the penitentiary.
The letter was transcribed by deceased police officer Raymond Wood who claimed he was coerced by his supervisors to lure a cohort of Malcolm's security detail into effectuating "felonious acts" just days before the speech so that their arrests would prevent them from managing door security. The plot, according to Wood, was concocted by FBI agents and crooked cops to have the human rights activist murdered.
Manhattan District Attorney Cy Vance released a statement saying a "review of this matter is active and ongoing." Malcolm's daughter, Ilyasah Shabazz, wants justice. "Any evidence that provides greater insight into the truth behind that terrible tragedy should be thoroughly investigated," she told reporters.
Do you think the FBI and NYPD are culpable for Malcolm's demise?
If so, what should be done?
Watch the presser.
Share your thoughts.