MVP and Brittany welcome a baby.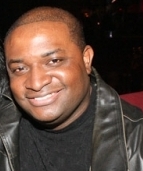 Blog King, Mass Appeal
KANSAS CITY — Patrick Mahomes ran for his life in the Super Bowl. Now he'll spend the next few years chasing a crumb snatcher around the house. That's because Patrick — MVP quarterback of the Kansas City Chiefs — and his fiancée, Brittany Matthews, welcomed a healthy baby girl to the world on Saturday. The child's name is Sterling Skye Mahomes and she came out weighing 6 lbs, 11 oz. The high school sweethearts made the announcement Sunday on Instagram with a maternal photo shoot.
One of the pictures shows mom, dad and the neonate holding hands with Brittany donning a sparkling diamond necklace that reads: "Sterling." If you recall, Showtime Mahomes (with assistance from his dogs) revealed the baby's gender back in October when he called himself a "#GirlDad."
A few days ago, Brittany shared a gallery with the caption: "Ready to meet you baby girl 💕." Patrick recently signed a contract extension worth half a billion dollars so he shouldn't have trouble purchasing diapers, wet wipes and Similac. Congrats Patrick and Brittany on your new bundle of joy!
When can we expect baby number two?
Share your thoughts.