El Chapo's wife arrested, jailed.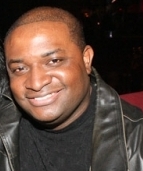 Blog King, Mass Appeal
WASHINGTON — Give her credit. El Chapo's prepossessing wife is truly a ride-or-die chick. Now she's gonna suffer a homogeneous kismet as her incarcerated husband. Emma Coronel Aispuro, star of VH1's reality TV show "Cartel Crew," was busted Monday in Washington, D.C. for international drug trafficking. Federal agents tracked down the 31-year-old popsy at Dulles International Airport and threw her ass in jail. Emma is charged with participating in a conspiracy to distribute cocaine, methamphetamine, heroin and marijuana for importation to the United States.
She's lookin' at a million years in prison with no chance of manumission (unless she snitches).
Emma's better half, 63-year-old Joaquin "El Chapo" Guzmán, is the leader of Mexico's Sinaloa Cartel.
The narcotics honcho was sentenced to life behind bars two years ago (July 2019) on similar charges.
In addition to drug trafficking, law enforcement officials are also accusing Emma of working in cahoots with henchmen to help El Chapo break out of a Mexican penitentiary in 2015. He was eventually recaptured and extradited to the United States in 2017 amid trepidation he would abscond again.
Do you think Emma (a mother of two girls) planned to break El Chapo out of prison again?
Will she rat out the cartel?
Share your thoughts.