Russell Okung loving Bitcoin.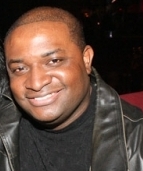 Blog King, Mass Appeal
CHARLOTTE — Russell Okung is one of the NFL's highest paid players… thanks to cryptocurrency. If you recall, back in December, the 300-pound left tackle demanded that half of his $13 million salary be remunerated in Bitcoin — making him the first player in league history to do so. And, as Bitcoin continues its weekly upsurge in monetary value so does Okung's wallet. "For instance, when BTC hit $44k, the half of his contract that is paid in BTC climbed to $10.59 million," said a Bitcoin spokesperson in a statement. "At $56k+ his half turned into more than his entire quoted salary. As far as 2020 NFL salary stats are concerned, Okung has entered the top five…"
With that type of pecuniary growth, it won't be long before other players start catching on. Okung is more than happy to be the poster child. "Money is more than currency; it's power," the 32-year-old lineman said in a statement. "The way money is handled from creation to dissemination is part of that power. Getting paid in Bitcoin is the first step of opting out of the corrupt, manipulated economy we all inhabit."
"When we are all paid in Bitcoin, no one can tell us what to do with the value we create," Okung added.
"In a post-fiat world, you won't have to worry about your labor and time being stolen."
Do you agree with Okung?
Is it time to invest in Bitcoin?
Has the U.S. dollar lost value?
Share your thoughts.