Chiefs heiress Gracie Hunt chasin' Miss USA stardom
Gracie Hunt chasing her dream.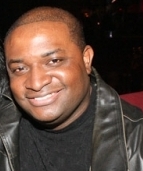 Blog King, Mass Appeal
OVERLAND PARK — Kansas City Chiefs heiress Gracie Hunt, daughter of owner Clark Hunt, formally announced her bid to compete for Miss USA. The prepossessing blonde is reppin' the beautiful state of Kansas. "I'm so excited to announce that I will be competing for Miss Kansas USA this April!" Gracie, 21, tweeted Tuesday morning. "The countdown begins!" The Sunflower competition will kick off on April 11, 2021 at B&B Live Performing Arts Theatre in Shawnee, Kansas. The Kansas winner will advance for an opportunity to represent the United States at the Miss Universe 2021 beauty pageant in Nha Trang, Vietnam. Gracie is a fitness and fashion blogger who's pursuing a Master's Degree at Kansas University. She has pageant experience. Gracie was crowned Miss Texas International in 2018.
*Update: Gracie was crowned Miss Kansas in June 2021 roughly 28 years after her mom, Tavia Hunt, won the same title in 1993. Gracie said it's a moment she'll never forget. "There were so many emotions going through my head," she recounted. "I could see my mom in the audience, and she was crying, and I was trying not to cry. It was just very sweet and I really am grateful for what an amazing experience it was for everyone."
Watch Gracie receive her crown.
Share your thoughts.