UCLA track star loathes Negroes.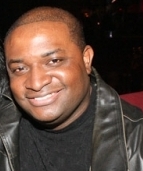 Blog King, Mass Appeal
LOS ANGELES — Chris Weiland, who ran track at UCLA, was kicked off the team on Monday after he lambasted his White ex-girlfriend because she left him for a Black guy. It's probably safe to assume Chris despises Oreo cookies. To exacerbate matters, his racist diatribe was captured on video. Instagram Live footage shows Chris calling the dude a stupid n*gger. "It's because she wants to be with this f*cking faggot who has no future," he told his mother over the phone. "She's going to be with a stupid n*gger who's going to be in community college all his life."
Then Chris had the audacity to disseminate a series of R-rated text messages. "You really cuffed a f*cking bum ass n*gger with nothing going for him," the beta male wrote. "A broke ass stupid ass n*gger. You have no standards so who cares, slut." Chris was initially suspended then reinstated to the team.
But, after teammates and members of the athletic community blew a gasket, head coach Avery Anderson was coerced to give Chris the boot. "Chris Weiland has been dismissed as a member of the cross country and track and field teams," Anderson said in a statement.
Do you agree with the coach's decision?
Does Chris deserve a second chance?
Listen to his racist rant.
Share your thoughts.