Texas Gov. Greg Abbott concludes mask mandate
Governor Abbott crushes mandate.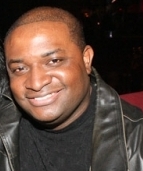 Blog King, Mass Appeal
AUSTIN — Coronavirus who? Texas Governor Greg Abbott is catching hell for lifting the state's mask mandate that was implemented to suppress COVID-19. Abbott is also allowing businesses to open at 100 percent capacity. The modus operandi goes into effect March 10th. "Too many Texans have been sidelined from employment opportunities," Abbott explained at Tuesday's presser. "Too many small business owners have struggled to pay their bills. This must end. It is now time to open Texas 100%." Call it a Domino effect, but Mississippi Governor Tate Reeves also quashed the face covering decree and, yes, proprietors are free to conduct operations at maximum volume. "Our hospitalizations and case numbers have plummeted, and the vaccine is being rapidly distributed. It is time!," Reeves tweeted.
Harris County Judge Lina Hidalgo is among those opposed to Abbott's decision. It's her contention that "taking away critical public health interventions" won't make communities safer in Texas and/or expedite a return to normalcy. "Every time public health measures have been pulled back, we've seen a spike in hospitalizations," Hildago said in a statement.
"Now is not the time to reverse the gains we've worked so hard to achieve. At best, today's decision is wishful thinking. At worst, it is a cynical attempt to distract Texans from the failures of state oversight of our power grid."
Several athletes vented their 2 cents.
New Orleans Pelicans guard Josh Hart called Abbott a "dumbass."  
Indiana Pacers forward Myles Turner tweeted, "Keep Wearing Your Masks!!! Buddy Trippin."
Even though the mask mandate has been lifted, Abbott implored residents to use common sense.
"Removing state mandates does not end personal responsibility and caring for your family members, friends and others in your community," he said. "People and businesses don't need the state telling them how to operate."
Do you agree with the mask removal?
Should the pandemic be considered a hoax?
Is it time to get back to normal?
Watch Abbott's press conference.
Share your thoughts.