Coming 2 America downright 'awful.'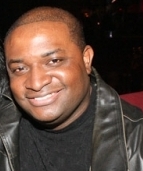 Blog King, Mass Appeal
HOLLYWOOD — It took 33 years for Eddie Murphy to concoct a sequel to "Coming to America" and, as far as I'm concerned, he should've waited 33 more. Eddie's woke film "Coming 2 America" is a cretinous rehash that ain't worth its middling $60 million budget. It's not the worst movie in the world. But it's bad. It's very, very bad; especially when juxtaposed against the original. "Coming 2 America" is a cursory production. Unlike it's predecessor, it's rated PG-13.
It's a money grab.
Eddie's new flick reeks of unfunny slapstick saturated with risqué humor and fart jokes. It's a fast food conception that's greasier than Cleo McDowell's french fries. It's an on-screen ignominy. It's nothing more than a dookie stain on the underpants of cinematography. Damn, we waited 33 years for this?
Viewer requisites should entail the procurement of marijuana and malt liquor instead of an Amazon Prime subscription. The movie is really that deflating. Sometimes we forget Eddie is fathering ten children so maybe he's in dire need of remuneration and he's using nostalgia as a pecuniary wellspring?
Directed by Craig Brewer, "Coming 2 America" tells the story of Prince Akeem of Zamunda (Murphy) — a naïf who returns to America three decades later to locate his bastard son Lavelle (Jermaine Fowler). Akeem has three daughters but, according to his father's deathbed revelation, he was drugged and date raped in 1988 while sowing his royal oats in Queens, New York. Lavelle was conceived shortly thereafter.
Now he's the heir to royal autocracy.
Where's Maury and a paternity test when you need 'em?
To call Lavelle a mama's boy would be a vast understatement.
The nigga is over 30. Yet, seeks his mom's approbation before doing anything.
Akeem's eldest daughter, Princess Meeka Joffer (KiKi Layne), is pissed because (like your quintessential feminist) she believes she's more meritorious and deserving of the throne. But, somebody should tell Meeka in order to have a kingdom a king is required. Otherwise, let's rename it "queendom."
Perhaps the biggest nodus with the film is its hodgepodge, long in the tooth cast which explains why most of the comedy is annoyingly démodé and obsolescent. You can tell everybody's still stuck in the '80s. Eddie is 59 years old. Tracy Morgan (Uncle Reem) is 52. Leslie Jones (Mary) is 53.
Shari Headley (Lisa) is 56.
Wesley Snipes (General Izzi) is 58.
Paul Bates (Oha) is 62.
Vanessa Bell Calloway (Imani who's still barking like a dog) is 63.
Arsenio Hall (Semmi) is 65.
John Amos (Cleo McDowell) is 81 and James Earl Jones (King Jaffe Joffer) is 90.
That's an AARP lineup for your ass. Not to mention 83-year-old Morgan Freeman emceed King Jaffe's sepulture and entombment concerts were delivered by '80s divas En Vogue and Salt-N-Pepa.
"Whatta king, whatta king, whatta king, whatta mighty good king!"
76-year-old Gladys Knight performed too.
Hindsight's 20/20 but the sequel came at least 25 years too late.
In conclusion, "Coming 2 America" sucks and you'd be sagacious to get inebriated prior to watching. The royal bathers are back to scrub fetid genitals but there's no sign of the rose bearers. The women are absolutely gorgeous and picturesque views of African panorama and exotic animals are void of paucity.
Eddie and Arsenio also do a somewhat adequate job of reprising the iconic roles of Randy "Sexual Chocolate" Watson, Reverend Brown and the barbershop clique. But the long-awaited sequel is an anticlimax by comparison and Eddie should be mortified. He and his castmates vitiated a classic.
Blog King's Rating: 2 out of 5 popcorn bags