Brawl broke out inside the mall.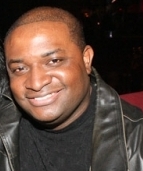 Blog King, Mass Appeal
SCOTTSDALE — Law enforcement officials in Scottsdale, Arizona are investigating after a nasty brawl broke out inside Bath & Body Works. The bout of fisticuffs transpired Saturday evening at the store in Scottsdale Fashion Square Mall. It was also captured on video. Cell phone footage shows a quartet of irascible white women exchanging punches after somebody didn't wear a mask. Two of the combatants are customers and two are employees. "She attacked me," one of the Karens told the manager.
"She f*ckin' put her hands on me first, bitch!"
An eyewitness said the N-word was used, prompting store clerks to react.
Scottsdale Police Sergeant Kevin Quon said two of the women were criminally cited. Officials with Bath & Body Works released the following statement: "We are deeply concerned by the incident in one of our stores and are currently investigating the matter in partnership with local law enforcement."
Is jail time warranted?
Are masks becoming a nuisance?
Watch the crazy brawl.
Share your thoughts.