Les Miles leaves after 2 seasons.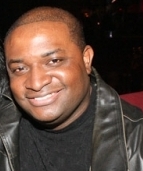 Blog King, Mass Appeal
LAWRENCE — Just when you thought things couldn't get worse for the Kansas University Athletic Department. Amid allegations of sexual misconduct, Les Miles is out the door as head football coach of the Kansas Jayhawks. The concupiscent skipper received a pink slip after two losing seasons. The bombshell termination comes just days after school officials placed his ass on administrative leave. Miles allegedly got freaky with two female students while working at Louisiana State University. KU Athletic Director Jeff Long is pissed.
"I am extremely disappointed for our university, fans and everyone involved with our football program," Long bewailed in a statement on Monday. "There is a lot of young talent on this football team, and I have no doubt we will identify the right individual to lead this program. We will begin the search for a new head coach immediately with an outside firm to assist in this process. We need to win football games, and that is exactly what we're going to do."
Miles believes he's leaving the program in much better shape than when he arrived.
"This is certainly a difficult day for me and for my family," the 67-year-old coach said in a press release. "I love this university and the young men in our football program. I have truly enjoyed being the head coach at KU and know that it is in a better place now than when I arrived."
"To our (players), I want you to remember that you came to play for KU and earn a degree here," Miles continued. "So, I implore you to stay and build on what we started and do all of the things we talked about doing together. There is a bright future for all of you and for KU Football."
Miles leaves with a disappointing 3-18 record.
The moribund Jayhawks were winless in 2020 and haven't won more than 3 games in a season since 2009.
Dayuuummm!
Do you agree with the cessation?
Is it time to deep-six the KU football program?
Share your thoughts.