Johnny Damon thrown in jail.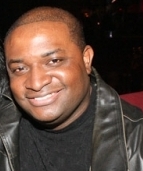 Blog King, Mass Appeal
ORLANDO — Former Kansas City Royals outfielder Johnny Damon had his inebriated ass thrown in jail for drinking and driving. The DUI bust transpired around 1:30 a.m. on February 19th in Windermere, Florida. It was also captured on video. Police body cam footage shows a drunken Johnny and his wife, Michelle Mangan-Damon, experiencing contretemps with a cop after they were pulled over for swerving and driving erratically. Johnny and Michelle were initially ordered to remain sedentary in the vehicle.
But they spurned the officer's behest and a scuffle broke out.
After backup units arrived, Johnny was given a series of sobriety tests for which he failed. He did, however, show love and support for law enforcement officials by saying, "Blue Lives Matter," repeatedly. The retired Major Leaguer also said he's a staunch supporter of quondam President Donald Trump.
"Hey, bro, I'm a good f*cking guy," Johnny told an officer.
"I know people are trying to target me because I'm a Trump supporter."
Johnny, 47, was arrested and jailed on multiple charges, including driving under the influence and resisting arrest. Johnny's blood alcohol concentration (BAC) was .30, almost four times the legal limit.
Dayuuummm!
Michelle was also arrested.
Watch the squabble.
Share your thoughts.