Israel forcing vaccinations?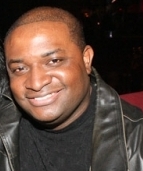 Blog King, Mass Appeal
ISRAEL — Ilana Rachel Daniel, a health advisor in Israel, released a video last week to give insight into the hellish circumstances her country is dealing with. Ilana said citizens without green passports — primarily those who are eschewing the coronavirus vaccine — have been completely ostracized. She said anti-vaxxers are being denied hospital treatment. They aren't allowed to continue employment. They're proscribed from attending schools and they're banned from all businesses.
Travelers are also required to don ankle monitors.
"It's a very bad situation here," said a tearful Ilana. "They're making this green passport where half the population can not get into theaters or malls or all sorts of things unless they're taking the vaccination. They're creating a medical apartheid. They're allowed to send each person's private medical records to the local municipality so that they'll know who's taking the injection or not. It's absolutely insane."
Also Jana Ben-Nun, host of Israeli News Live, released a separate video claiming the COVID-19 panacea will eventually turn us all into zombies. No bullsh*t. But don't trip. The Centers for Disease Control (CDC) posted a "Preparedness 101: Zombie Apocalypse" checklist on their website to help us out.
CDC officials recommend we stockpile sustenance, toiletries and prescription drugs just in case.
Man, we're living in precarious times.
Not sure if you heard but life insurance companies recently announced they won't issue payouts for experimental vaccine-related deaths. So don't waste your time submitting claims. You should also know pharmaceutical companies are completely exempt from liability in the event you die or get sick.
In other words, you can't sue their asses over the vaccine.
Will Americans experience something similar to what's going on in Israel?
Should vaccinations be voluntary?
What's the likelihood we'll experience a Zombie Apocalypse?
Watch the disturbing videos.
Share your thoughts.