Paris sets her mouth ablaze.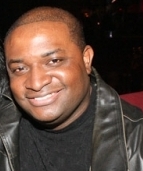 Blog King, Mass Appeal
LOS ANGELES — Paris Hilton set her mouth ablaze while becoming the latest sacrificial lamb to appear on the popular YouTube series "Hot Ones" to answer questions for 20 minutes in conjunction with masticating a plate of spicy hot wings. While sedentary, the 40-year-old business mogul joined "First We Feast" host Sean Evans virtually to confabulate on everything from her paparazzi evasion tactics to her new documentary, "This Is Paris," which has more than 20 million views on her YouTube channel. Paris also talks about her recently launched podcast that goes by the same moniker and her love-hate relationship with the media.
However, all hell broke loose when the blonde beauty ingested a wing drenched in Kansas City's "Da'Bomb Beyond Insanity Hot Sauce" which contains a hellish 135,600 Scoville units. "Oh my God," Paris wailed while reaching for a cold beverage. "This is the worst ever. My tongue is on fire." 
Paris, a native New Yorker, also devoured a wing saturated in Tyrann Mathieu's "Honey Badger" sauce.
Mathieu is an All-Pro defensive back for the Kansas City Chiefs.
"I like the name 'Honey Badger,'" she said.
"It sounds cute."
Will Paris survive the wings of death or punk out like the rest?
Watch the mouthwatering episode.
Share your thoughts.