Snoop returns to gangsta personae.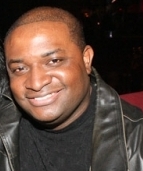 Blog King, Mass Appeal
LOS ANGELES — "Drop it like it's hot." After spending a couple of seasons in the kitchen with Martha Stewart, Snoop Dogg is returning to his gangsta roots. The 49-year-old rapper is now a member of Starz's "Black Mafia Family." The Dogfather will play "Pastor Swift" in 50 Cent's impending dramatization of the métier of Demetrius "Big Meech" Flenory and his brother, Terry "Southwest T" Flenory — drug kingpins of a wide-reaching crime syndicate that confiscated the streets of Detroit in the late '90s.
50 Cent (né Curtis Jackson) is the executive producer.
Pastor Swift, an ex-con, is the Flenory family's spiritual advisor and confidante. As a man of 'The Word,' he does everything within his power to keep Demetrius and Terry in the Motor City's good graces. "Power" actress La La Anthony and "Empire" star Serayah McNeill have also been added to the series.
La La will play "Markaisha Taylor," the wife of a flamboyant street pharmacist.
Serayah will portray Demetrius' baby mama, "Lori Walker."
"BMF let's GOOO!!! The secret is OUT!!!" La La tweeted.
"I'm joining the cast of BMF on Starz. It's UP from here!!! CANT WAIT!!!"
The Flenory brothers were each sentenced to 30 years in prison in 2008.
Terry, 51, was released last year.
Big Meech, 52, is scheduled for manumission in May 2032.
On a separate note… Snoop Dogg, Ice Cube, Too Short and E-40 have collaborated to concoct a hip-hop supergroup called Mt. Westmore and they're releasing an album that contains "somewhere in the neighborhood of 50 songs." Too Short dropped the bombshell during a recent appearance on VladTV.
"During the quarantine I got a call from Ice Cube and E-40 going, 'Man I feel like we should do an album like me, you, E-40 and Snoop Dogg.'" Too Short told host DJ Vlad. "And I'm like… 'E-40 and Too Short are from the Bay, Snoop Dogg and Cube are from L.A. and we are like the West Coast foundation.' We sat there and was like, 'F*ck it, let's do it.' So, we start coming up with beats.'"
The Oakland rapper also said they're "at the age where it is a good time to do a thing like this and extend your career a bit in a different way." Too Short is 54. E-40 is 53. Ice Cube is 51 and Snoop Dogg is 49.
Are you excited about "Black Mafia Family" and the Mt. Westmore album?
Share your thoughts.