J.Lo and A-Rod 'calling it quits.'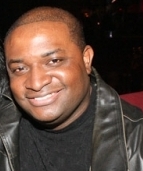 Blog King, Mass Appeal
MIAMI — You can stick a fork in Jennifer Lopez's relationship because it's done. The 51-year-old singer and her fiancé, former New York Yankees infielder Alex Rodriguez, are calling it quits after 4 years of copulation. J.Lo and A-Rod went asunder on Friday amid scuttlebutt of Alex canoodling with "Southern Charm" star Madison LeCroy. His retinue repudiated the claim but the canard went viral. Now there's no trust. J.Lo and A-Rod, 45, hooked up in 2017 then got engaged 2 years later.
The quondam lovebirds were scheduled to get hitched in 2020 but those plans were derailed by the coronavirus pandemic. J.Lo and A-Rod bought a Miami mansion for $40 million last summer so assets must be divided. They also made a bid to purchase the New York Mets but the deal fell through.
Are you surprised A-Rod cheated on a sexy cougar like J.Lo?
Is 4 years worth salvaging?
Share your thoughts.