Stacey Dash is seekin' change.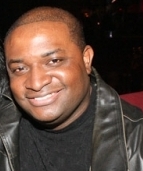 Blog King, Mass Appeal
TAMPA — Stacey Dash is done giving up the derrière to White guys. After 4 failed marriages and a criminal record, she's now open to giving Black dudes a chance. The former Donald Trump supporter is so serious, she had a member of her retinue contact an African American celebrity to see about setting up a date. Is it a publicity stunt? Absolutely. But, after years of lambasting negroes, Stacey is hoping to make amends. "Stacey is trying to make a comeback to the Black community," said a close source.
"Her rep tried to set up a date with a [B-list Black actor]. It's a publicly stunt, but she's doing it so that Black people could like her again. Republicans are done with her and the rent has to be paid."
Stacey, 54, has been married four times; each time to a White man. The actress-turned-pundit and her last husband, Jeffrey Marty, called it quits after two years of holy matrimony. Their dissolution came on the heels of a nasty domestic violence incident that culminated in Stacey's arrest.
During a recent chinwag with the Daily Mail, the "Roe v. Wade" thespian admitted she has an anger management problem. "I've lived my life being angry, which is what I was on Fox News," Stacey said.
"I was the angry, conservative, Black woman. And at that time in my life, it was who I was. I realized in 2016 that anger is unsustainable and it will destroy you. I made a lot of mistakes because of that anger."
Stacey, who starred on "Clueless," was fired from Fox News in 2017.
Now she's single and dead broke.
Should the Black community welcome her back with open arms?
Share your thoughts.