White cop kills Black woman.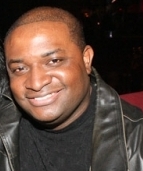 Blog King, Mass Appeal
NASHVILLE — Law enforcement officials in Tennessee are under fire after a White police officer shot and killed a Black woman in broad daylight. The sanguinary ordeal transpired Friday morning in the parking lot of a Dollar General store in Nashville. It was also captured on video. Police body cam footage shows officer Josh Baker pulling over a Camaro driven by Nika Nicole Holbert. The vehicle was registered to convicted felon Demond Buchanan who had six outstanding warrants for possession of heroin, cocaine, methamphetamine, ecstasy, Xanax and crack cocaine.
After Baker found marijuana and a powdery substance in Nika's bag, he tried to bust her. Rather than comply, the recalcitrant damsel resisted arrest. "Don't put me in handcuffs. I didn't do nothing wrong," Nika yelled while running around the parking lot. After she jumped in her car, Baker zapped her with a taser.
Nika, 31, then pulled out a semi-automatic pistol.
"Ma'am put the gun down!" Baker screamed.
Nika opened fire.
Baker fired a few shots too.
Both suffered gunshot wounds.
"I'm hit," the corpulent cop told the dispatcher.
Nika drove away but she didn't get far.
She died moments later at a local hospital.
Baker, who was hit beneath his bulletproof vest, underwent surgery and he's doing fine.
Did the officer act appropriately?
Was race a factor?
Watch the disturbing video.
Share your thoughts.