Watson denying sexual assault.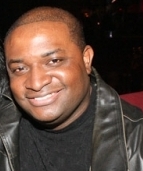 Blog King, Mass Appeal
HOUSTON — It's been a rough offseason for Houston Texans quarterback Deshaun Watson. First, he asked to be traded. Now he's being sued for sexual assault. A female masseuse, who's using the pseudonym "Jane Doe" to remain incognito, claims Watson "went too far" during one of their massage sessions. According to her civil lawsuit filed Tuesday by attorney Tony Buzbee, Watson reached out to the masseuse in March 2020 seeking a rubdown. Shortly after arriving at her house, the 25-year-old signal-caller got butt naked on the massage table with only a diminutive towel concealing his genitals.
During the massage, the masseuse claims Watson kept redirecting her to his dick and, at one point, his phallus grazed her hand. The distraught damsel, who was "shocked and mortified," abruptly ended the massage and started to cry. That's when Watson threatened to vitiate her métier.
"I know you have a career and a reputation, and I know you would hate for someone to mess with yours, just like I don't want anyone messing with mine," he told her.
The masseuse said Watson apologized moments later via text message. But the damage had already been done. As a corollary of Watson's lewd deportment, the masseuse suffered "mental anguish" coupled with panic attacks and anxiety. Watson denied the allegations, claiming she's a goddamn lie.
It's his contention he's the victim of a money grab.
"As a result of a social media post by a publicity-seeking plaintiff's lawyer, I recently became aware of a lawsuit that has apparently been filed against me," Watson said Tuesday. "I have not yet seen the complaint but I know this: I have never treated any woman with anything other than the utmost respect."
"The plaintiff's lawyer claims that this isn't about money. But, before filing suit, he made a baseless six-figure settlement demand, which I quickly rejected," Watson continued. "Unlike him, this isn't about money for me — it's about clearing my name, and I look forward to doing that."
Buzbee reiterated the lawsuit ain't about money.
It's about "stopping behavior that should be stopped, NOW!"
The Houston Texans issued the following statement Wednesday morning: "We became aware of a civil lawsuit involving Deshaun Watson through a social media post last night. This is the first time we heard of the matter, and we hope to learn more soon. We take accusations of this nature that involve anyone within the Houston Texans organization seriously. We will await further information before making any additional statements on this incident."
Rumor has it nearly two dozen women (mostly white) are accusing Watson of sexual misconduct and the timeline is contemporaneous. One of the complainants alleges he forced her to suck his weiner. Another claims he ejaculated on her countenance. Is Watson capable of pulling a Harvey Weinstein?
Do you suspect foul play within the Texans organization?
Share your thoughts.