Vaccine scientist forecasts doom.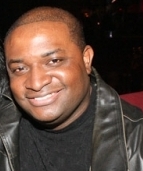 Blog King, Mass Appeal
GERMANY — Dr. Geert Vanden Bossche, a renowned vaccine scientist who has collaborated with numerous pharmaceutical corporations, is sounding the alarm over the mass inoculation of coronavirus vaccines worldwide. In a recently released video, Dr. Vanden Bossche said it's imperative we "halt all COVID-19 vaccinations immediately, or uncontrollable monsters will be unleashed." In other words, it's his assertion that those who are vaccinated will morph into the equivalent of zombies within the next 2 to 3 years. Officials with the Centers for Disease Control (CDC) released a "Preparedness 101: Zombie Apocalypse" emergency checklist to help us out… just in case.
Dr. Vanden Bossche also warns the panacea will cause Bell's palsy, epilepsy and "immune escape" by controlling the emanation of new variants that could bypass vaccine immunity. Conversely, anti-vaxxers and those who eschew the antidote will be ostracized and publicly condemned.
Not sure if you heard but life insurance companies recently announced they won't issue payouts for experimental vaccine-related deaths. So don't waste your time submitting claims. You should also know pharmaceutical companies are completely exempt from liability in the event you die or get sick.
Translation: You can't sue their asses.
Not to mention rumor has it the vaccine is satiated with Luciferase (an ingredient named after Satan).
Microsoft honcho Bill Gates is on record saying the world is overpopulated. So the vaccine, according to Dr. Vanden Bossche, is being detonated as a biological depopulation weapon. Keep in mind Mr. Gates owns 242,000 acres of farmland which is significant because he's breeding higher-yielding dairy cows and he's harvesting batches of "Super Crops" that can withstand droughts and pandemics. Yikes!
Dr. Vanden Bossche and Mr. Gates have worked together in the past.
Now they're on different sides of the spectrum.
Do you concur with Dr. Vanden Bossche's opinion?
Should immunizations continue?
Is a vaccine cessation warranted?
Watch the alarming videos.
Share your thoughts.