President Biden hiding dementia?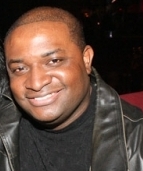 Blog King, Mass Appeal
WASHINGTON — Conservative commentator Candace Owens believes dementia is the reason President Joe Biden fell three times while climbing the stairs of Air Force One and she's not alone. The 78-year-old Democrat was caught on camera tripping on the steps Friday morning. Very embarrassing. White House officials claim high wind played a factor, saying "climate change is to blame." White House Principal Deputy Press Secretary Karine Jean-Pierre even had the audacity to say, "It's pretty windy outside. It's very windy. I almost fell coming up the steps myself."
Candace, however, ain't buying it. Even Stevie Wonder can see Biden has cognitive issues. "It's difficult to fall 3 times while going up a flight of steps," Candace tweeted. "Managing to make your left shoulder blade hit the carpet in the process is rarely accomplished — even in a game of Twister."
"Biden has dementia," Candace continued. "But let's wait for CNN to tell us this is just another adorable gaffe! Climate change, guys. Climate change is to blame for Biden's fall. Now stop talking about it!"
Candace, 31, ain't the first to diagnose Biden with a mental disorder.
A recent poll shows more than 40 percent of registered American voters believe the Commander-in-Chief suffers from "some form of dementia." A damn shame. That said… in the event Biden becomes unfit to hold office, the 25th Amendment states Vice President Kamala Harris can take over.
Is it time for Biden to retire?
Are you ready for a female president?
Watch Biden fall multiple times, then descry his blooper reel.
Share your thoughts.