Father and son exchange fire.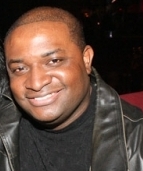 Blog King, Mass Appeal
ATLANTA — Mario Paul Clarke, 26, was thrown in the slammer after getting into a shootout with his father. The gunfight transpired last Friday at their residence on the outskirts of Atlanta. It was also captured on video. Home surveillance footage shows a hooded Mario and his dad exchanging gunfire in the front yard. Investigator Corey Mauldin of the Coweta County Sheriff's Office said the father noticed Mario brandishing a gun inside the house and attempted to confiscate it. Instead of handing it over, Mario pointed the firearm at his dad. The father then ran into his bedroom and grabbed his gun.
That's when all hell broke loose.
The donnybrook spilled into the front yard where a shootout ensued. The father eventually called 911, telling the operator "his son shot at him multiple times." When Sheriff's deputies arrived at the scene, they descried shell casings scattered across the lawn and three bullet holes in the front of the house.
Mario was placed in handcuffs shortly thereafter.
"The offender still had the firearm on his person when taken into custody," the Sheriff's Office said in a statement. Mario was charged with aggravated assault and possession of a firearm during the commission of a crime. Investigators determined dad acted in self-defense so he won't face charges.
Fortunately, nobody was hit.
Watch father and son bust some caps.
Share your thoughts.