Saweetie & Quavo officially break up.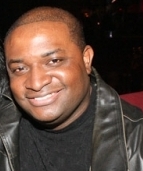 Blog King, Mass Appeal
LOS ANGELES — Quavo and Saweetie are no longer an item. The hip-hip lovebirds are calling it quits amid allegations of Quavo sticking his phallus into other popsies. They were together 3 years. Scuttlebutt ran rampant when Saweetie unfollowed Quavo on Instagram. But the 27-year-old rapstress confirmed their cessation on Friday, saying, "I'm single. I've endured too much betrayal and hurt behind the scenes for a false narrative to be circulating that degrades my character."
Saweetie also appeared on Justin Combs' podcast to make Quavo jealous because they used to date.
Justin is P. Diddy's 27-year-old son.
It's a good thing they aren't married because Quavo would've probably contested the divorce. The 29-year-old "Migos" star vented his dissatisfaction, telling Saweetie: "I had love for you and disappointed you did all that. You are not the woman I thought you were. I wish you nothing but the best."
Quavo and Saweetie started bangin' in 2018.
Thank God they didn't procreate.
The severance, however, comes after Quavo spent $2 million on Saweetie to win her back. That's not a misprint. The simp spent $2 million in reconciliation gifts which includes a Bentley and $50,000 worth of flowers. "Presents don't band aid scars and the love isn't real when the intimacy is given to other women," Saweetie explained. "My time is money so [a man shouldn't] waste my time without paying me."
Damn! Her deportment gives credence to Migos' song, "Bad and Boujee."
Should Quavo request a refund?
Is Saweetie justified in keeping the gifts?
Share your thoughts.