Black men killed Caucasian chick.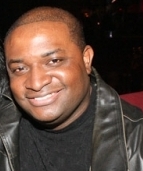 Blog King, Mass Appeal
MIAMI — Evoire Collier, 21, and Dorian Taylor, 24, had their black asses thrown in jail after they raped and killed a vacationing white woman. The heinous ordeal transpired early Thursday morning around 1 a.m. in Miami during Spring Break. According to police reports, Evoire and Dorian gave 24-year-old Christine Englehardt a 'green pill' then took her back to the Albion Hotel to run a train on her. Christine was so inebriated, she couldn't function on her own — let alone agree to copulation.
"[Taylor] was holding her from behind, holding her by the neck so she could stand," Miami Beach Detective Luis Alsina testified during Monday's bond hearing. Once they got inside the room, Evoire and Dorian took turns waxin' that ass while Christine laid inert. "The fact that the victim was under the influence of alcohol and narcotics, she could not have consented to sex with the defendants," the police report states.
Shortly after ejaculation, the nefarious malefactors purloined Christine's cash, credit cards and cell phone then left her unresponsive "without any concern for her welfare or safety." To add insult to injury, Evoire and Dorian used Christine's mazuma to pay for the remainder of their South Beach vacation.
Several hours later, first responders found the blonde damsel butt naked on a mattress and deceased. The coroner believes Christine may have died from a Percocet overdose. Evoire and Dorian — both from Greensboro, North Carolina — were arrested and booked into Miami-Dade jail on Sunday.
They're facing a million charges.
A state of emergency was declared in Miami due to thousands of unruly spring breakers.
Do Evoire and Dorian deserve a life sentence?
Should they be charged with a hate crime?
Watch the hearing.
Share your thoughts.