Tyson announced Holyfield rematch.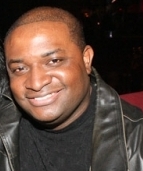 Blog King, Mass Appeal
VEGAS — If you recall, in June 1997, Iron Mike Tyson masticated Evander Holyfield's ear during their WBA Heavyweight Championship rematch at the MGM Grand Garden Arena in Las Vegas, Nevada. Healthy earlobes be damned, they're gonna face each other in the ring 24 years later. Tyson, 54, and Holyfield, 58, are scheduled to beat each other's brains out on May 29th at Miami's Hard Rock Stadium. The former made the announcement Wednesday afternoon via Instagram Live. "I just want everybody to know, the fight is on with me and Holyfield," Tyson proclaimed. "Holyfield's a humble man, I know that. And he's a man of God, but I'm God's man. And, listen, I'm going to be successful on May 29th."
The trilogy comes on the heels of Tyson's November bout with Roy Jones Jr. Kris Lawrence, Holyfield's manager, said they tried to set up this fight a long time ago. But Tyson's retinue turned down $25 million. "We thought this was a done deal but it quickly fell apart when Tyson's people declined all offers," Kris said. "We were negotiating in good faith all along and it appears we just ended up wasting our time."
Hey, better late than never.
Nostalgia never gets old.
Holyfield (aka "The Real Deal") won the first two matches.
Will he kick Tyson's ass for the third consecutive time?
Share your thoughts.